rsvp today - free course
The introductory course in our Inbound Marketing for Small Businesses program is 100% free - no strings attached.
Have you been saying for years that you'd like to learn how to develop a social media community for your business that will actually drive new clients to you? Do you have a blog or email marketing program that has been sitting dormant, or are you pushing out the same generic posts over and over again, not knowing how to make these tools work for you? Have you paid for tools and software that you're not using because you're not quite sure how to make them work for you?
Small business owners have been asking us for years to develop a program that includes digital marketing resources, templates, systems, and the support of an experienced team to help them implement and promote their campaigns.

At long last, that program is here.
Meet me online for a one-hour introductory course and I'll help you:
Understand how to get real benefits out of the programs you're already using
See which of your efforts may actually be working against you and costing you valuable time and money
Start to build a strategy (on your own) that can attract, engage, and help you convert the right clients without costing you a fortune in advertising, software, or systems.
Develop real, actionable, and achievable goals for new and returning business
I'm asking you to invest one hour of your time this month into learning more about the key marketing issues that small business owners tell me keep them up at night. Are you ready? Then fill out the form on this page and let's get this party started!
About the Presenter
Melissa Albano-Davis - Founder, Grapevine Marketing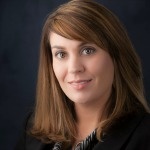 Melissa has been building successful marketing campaigns for B2B, B2C and nonprofit clients for more than 15 years. In 2009, she founded Grapevine Marketing to fill a need in the market for a solution to one of the biggest issues facing most marketing departments: converting marketing and advertising activity into trackable sales opportunities, and reducing costs by focusing only on high return-on-investment programs. She is certified by Google, Hubspot, and Constant Contact, and presents regularly on the topics of inbound marketing, social media, SEO, and email marketing. Melissa writes a monthly series for the New Hampshire Business Review on a variety of Inbound Marketing topics.